8KW Clothes Embossed Machine
8KW Clothes Embossed Machine is mainly used for clothes embossing, cowboy embossing, shoe embossing, trademark embossing, leather bag, sports shoes, craft gifts, bags, jeans and so on.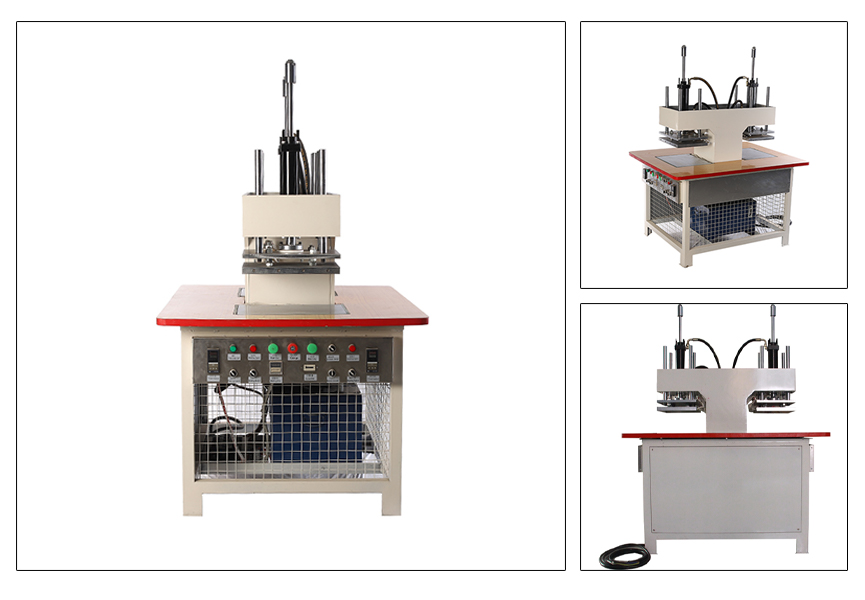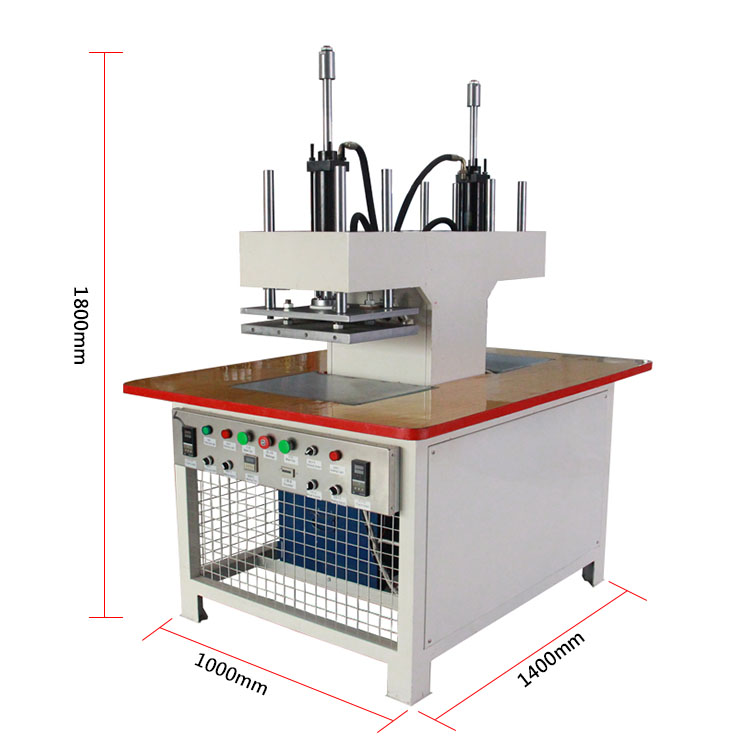 ---
8KW Clothes Embossed Machine Feature
1. With hydraulic pressure as the power, the descending speed is adjustable, and the hydraulic up/down speed is adjustable.
2. The two stations of the double station model can be operated at the same time.
3. The hydraulic stroke can be adjusted to produce embossed garments because of the lower limit.
4. The mechanical start mode has a double button switch to ensure the safety of production personnel.
5. The oil pressure is equipped with anti-rotation double guide rods to make the work more precise; in addition, the oil pressure output can be adjusted by the pressure regulating valve.
6. Independent heating function for upper and lower molds, automatic constant temperature, temperature error plus or minus 1 degree.
7. Adjustable temperature: 0-300 degrees room temperature can be adjusted arbitrarily up and down independent temperature control.
8. Frame features: The internal use of four-column structure, the hydraulic output is stable, the machine does not raise its head, and the whole machine body is painted with powder.
---
8KW Clothes Embossed Machine Parameter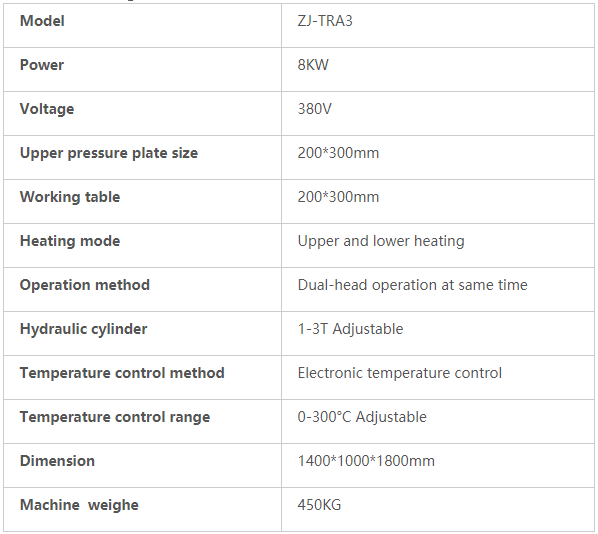 ---
8KW Clothes Embossed Machine Mould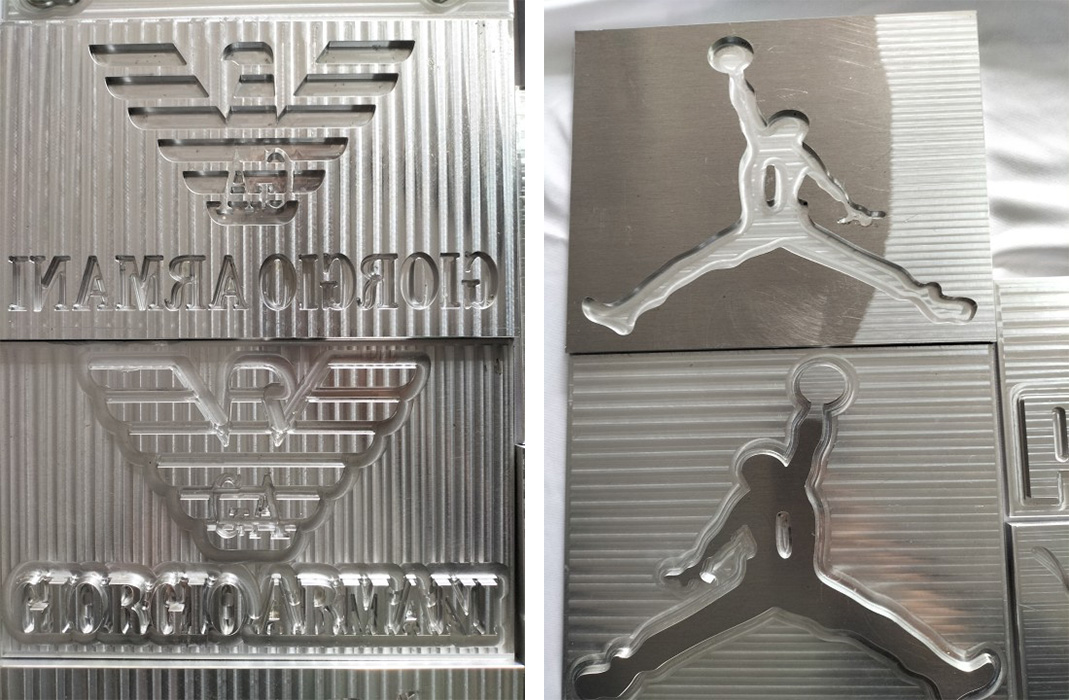 The mold used by the 8KW Clothes Embossed Machine will be customized according to the customers' products and the type of machine.
"Click here" to view more.
---

8KW Clothes Embossed Machine Production Sample
Applicable material:PVC,PU,TPU,PE,PET,PETG,APET, etc.
According to the products produced, the machine has different styles or powers. If you have any questions, please contact us. We will configure the machine according to your product.

"Click here" to view more.
---
Company's Description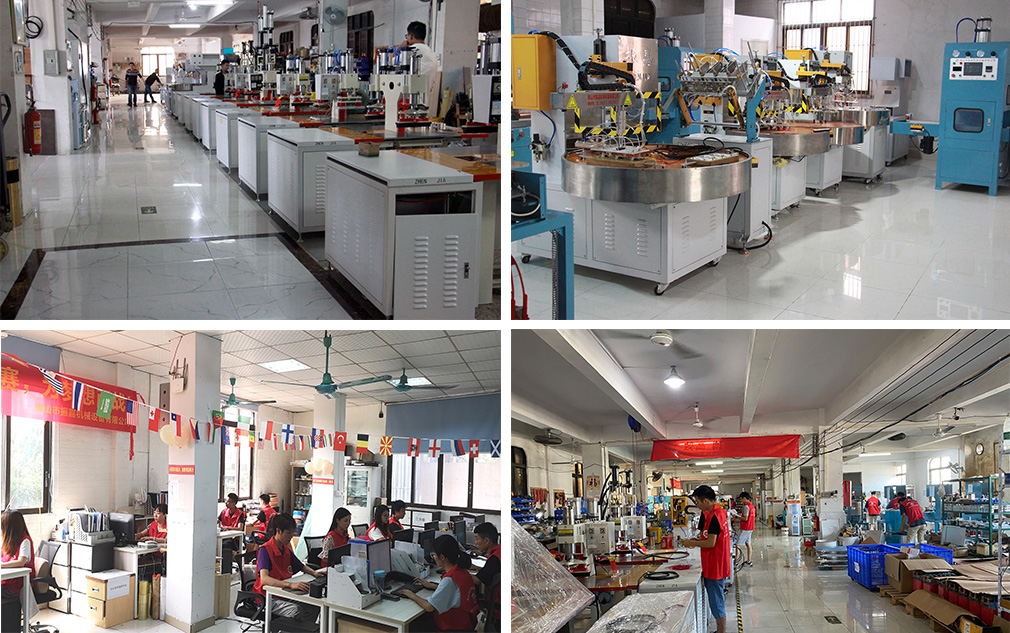 Zhenjia Machinery Co. ,Limited has specialized in 8KW Clothes Embossed Machine and automatic equipment technology for 19 years, we are a mainly of research and development, producing, sales and after-sales manufacturers.
We have high precision molds CNC processing machine and other equipment for customers to produce high frequency mold, ultrasonic mold and blister bakelite molds superior services.
"Click here" to view more.
---
After-sales service
Our company will provide machine warranty and various after-sales services.
"Click here" for more details.
Contact details
Mobile/whatsapp/WeChat number:

+86 18688277195
E-mail:

Jack@fszhenjia.com
---

8KW Clothes Embossed Machine Packaging
In order to ensure that the machine is not damaged during transportation, we will pack the machine safely. And how the machine will be transported to the customer's hand. This is the packed pictures of the 8KW Clothes Embossed Machine.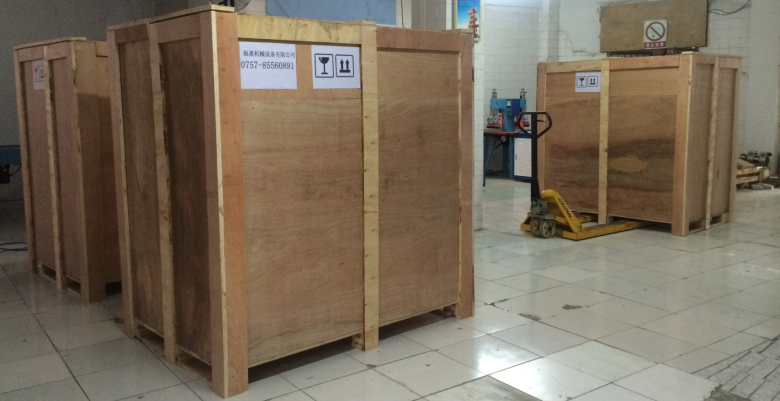 "Click here" for details.
---
8KW Clothes Embossed Machine
"Click here" return to homepage