Tyvek Medical Sealing Machine
Tyvek Medical Sealing Machine can perfectly seal sterilization bubble cover + Dupont paper Tevek, no bubbles after sealing and no scattered point after tearing. The machine internal four column structure, sealing effect is good and stable, after many tests before leaving the factory.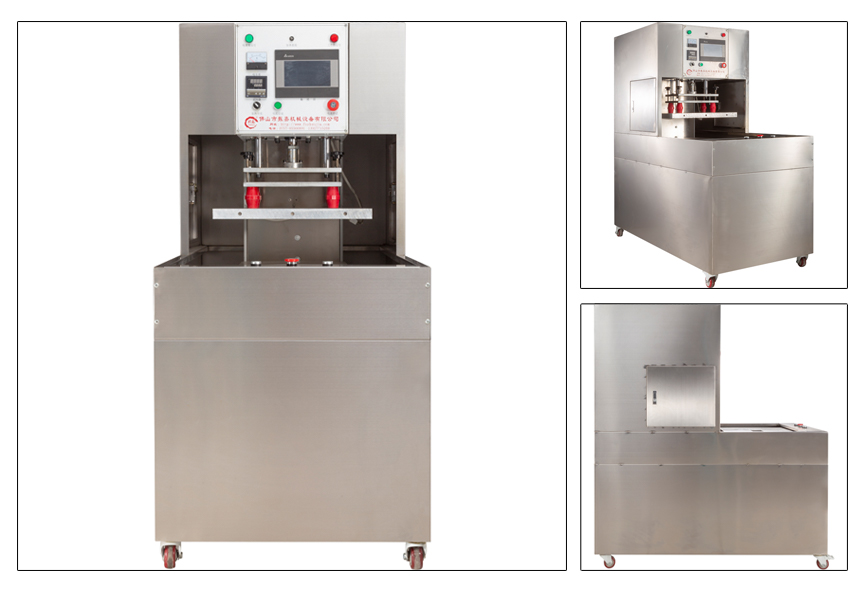 ---
Tyvek Medical Sealing Machine Feature
1. The operation of the control panel is simple, and the daily keys are carried out on the panel. Double indicator light display working status, temperature controller and time system outside, protect circuit and operator safety!
2. Electronic control temperature control is more accurate, better than the knob switch temperature control effect, especially suitable for multiple products sealing!
3. Simple operation: after placing the bubble cover and Dupont paper, press the green button with both hands at the same time, the slide table can automatically slide in and press down under the action of the cylinder, and exit automatically after sealing.
4. The sealing mold process is precise and compact, but the installation is simple, just put the mold on the lock template, and lock it with screws.
5. The effect is stable: the machine electrical components imported joint venture factory brand, the internal use of four column structure, cylinder output stability of the machine does not look up, the machine body are made of stainless steel, rack electroplating rust treatment, in line with most of the purification workshop standards.
---
Tyvek Medical Sealing Machine PLC Touch Screen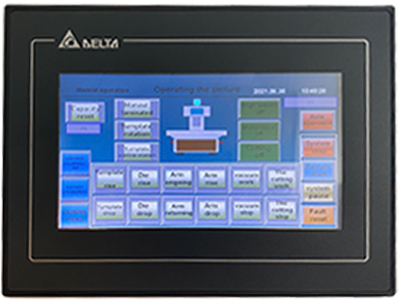 The Tyvek Medical Sealing Machine PLC Touch Screen is equipped to adjust the temperature and heating time of the machine more clearly and quickly, which is very convenient and quick. Moreover, when the machine break down, the PLC Touch Screen can also quickly indicate what failure has occurred, which is conducive to maintenance.
It can be said that after the PLC Touch Screen is installed, the machine can be used to work more comprehensively.
---
Tyvek Medical Sealing Machine Parameter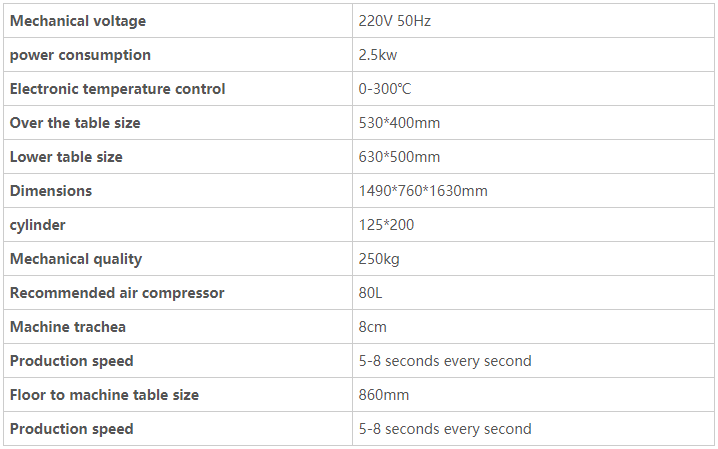 ---
Tyvek Medical Sealing Machine Mould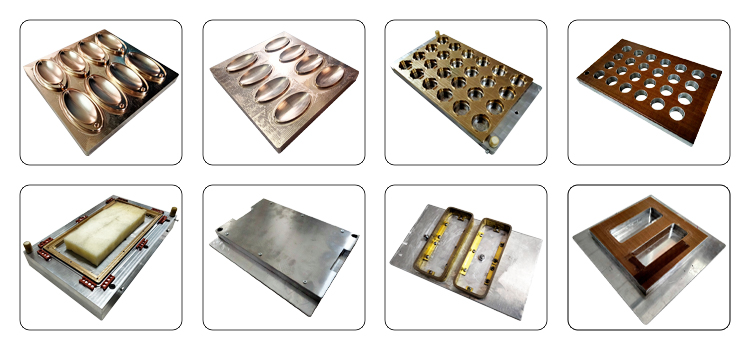 The mold used by the Tyvek Medical Sealing Machine will be customized according to the customer's product and the type of machine.
"Click here" to view more.
---

Tyvek Medical Sealing Machine Production Sample
Applicable material:PVC,PU,TPU,PE,PET,PETG,APET, etc.
According to the products produced, the machine has different styles or powers. If you have any questions, please consult us. We will configure the machine according to your product.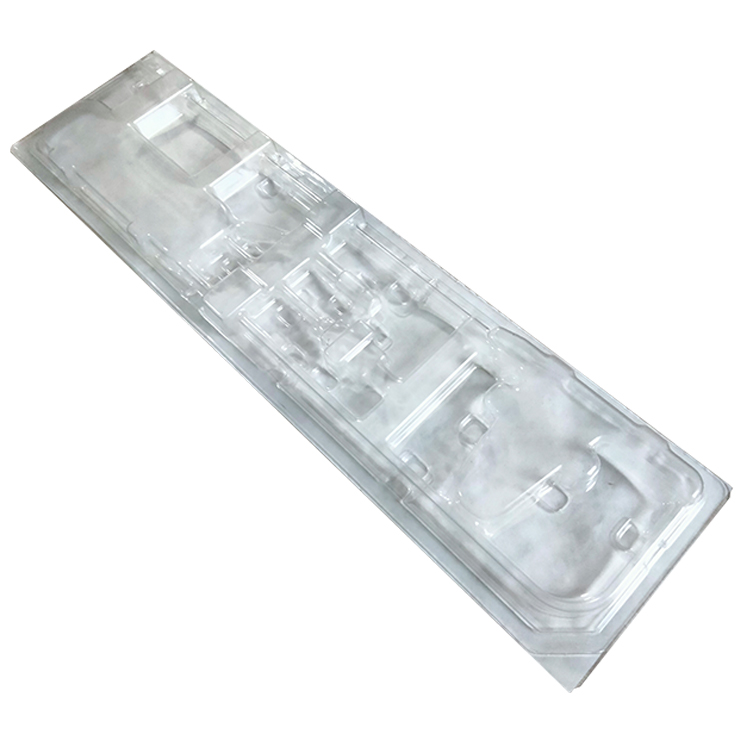 "Click here" to view more.
---
Company's Description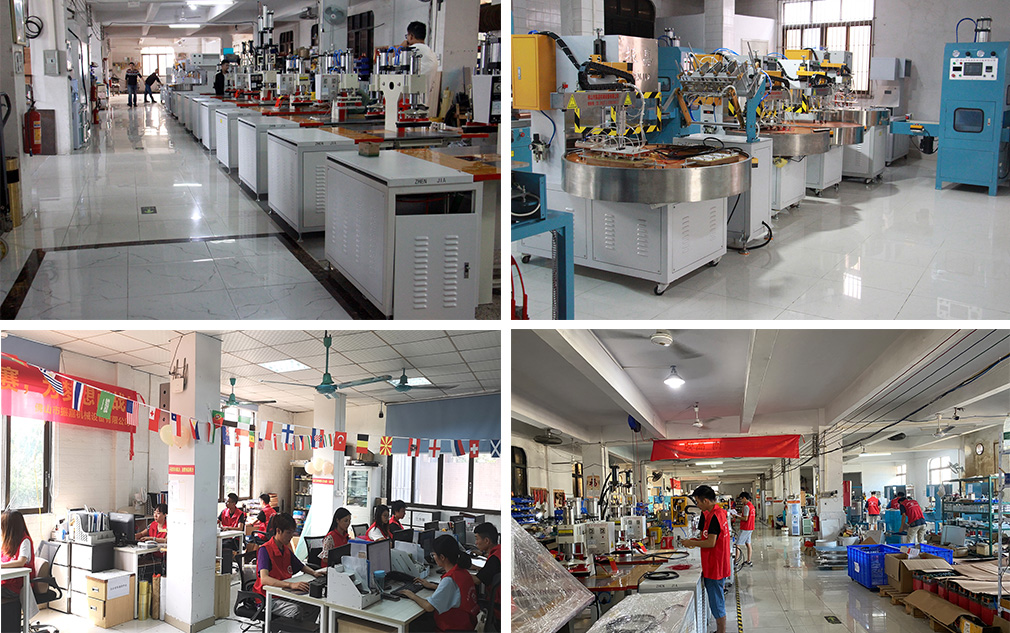 Zhenjia Machinery Co. ,Limited has specialized in Tyvek Medical Sealing Machine and automatic equipment technology for 19 years, we are a mainly of research and development, producing, sales and after-sales manufacturers.
We have high precision molds CNC processing machine and other equipment for customers to produce high frequency mold,ultrasonic mold and blister bakelite molds superior services.
Our cooperation manufacturers have Hisense,Shenzhen DJI- Innovations,Foshan Electrical lighting Company and other well-known enterprise.
"Click here" to view more.
---
After-sales service
Our company will provide machine warranty and various after-sales services.
"Click here" for more details.
Contact details
Mobile/whatsapp/Wechat number:

+86 18688277195
E-mail:

Jack@fszhenjia.com
---

Tyvek Medical Sealing Machine Packaging
In order to ensure that the machine is not damaged during transportation, we will pack the machine safely. And how the machine will be transported to the customer's hand. This is the packed picture of Tyvek Medical Sealing Machine.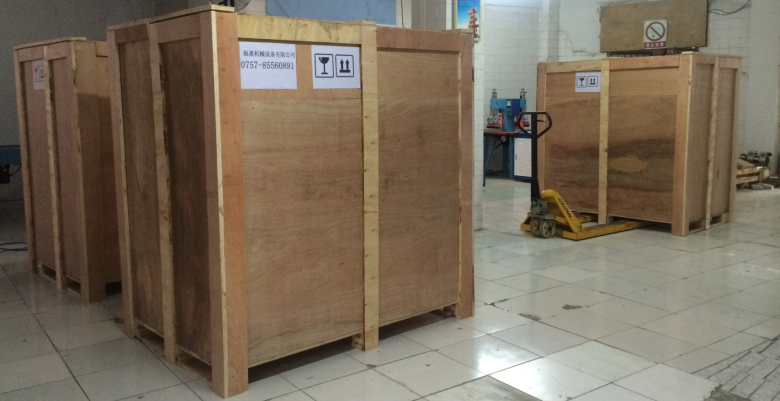 "Click here" for details.
---
Tyvek Medical Sealing Machine
"Click here" return to homepage.