10KW High Frequency Welding Machine is professionally produced by Zhenjia Machinery high-frequency manufacturer. The quality of this machine has passed the EU CE quality export inspection; our company provides free proofing for customers' samples, teaches the whole process of product production and provides production plans.
---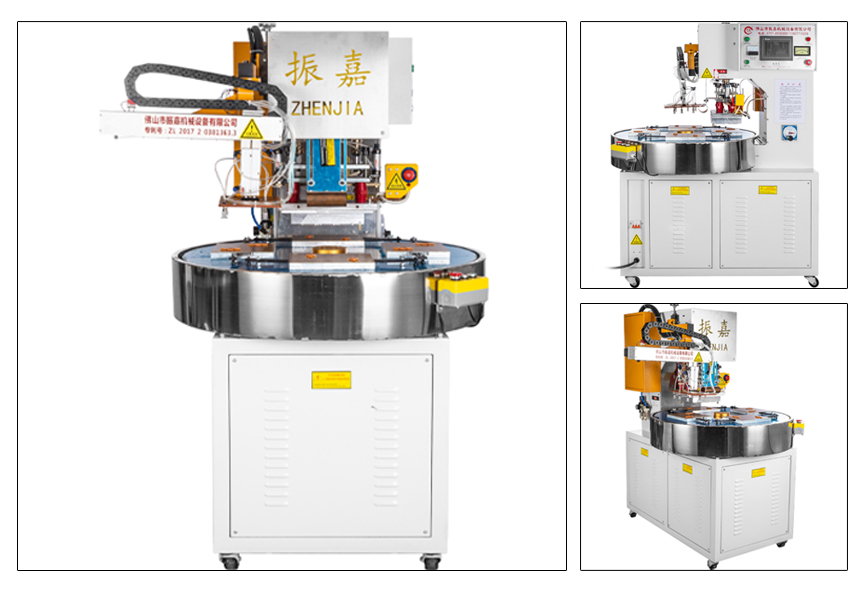 10KW High Frequency Welding Machine automatically and steadily, and the positioning is accurate. It uses a splitter for angular positioning
This High Frequency Automatic Round Table Welding and Cutting Machine use touch screen PLC control. The PLC man-machine interface touch screen operation is more accurate than the timer control of the manual disc machine, and can improve the consistency of each production product.
The rotating station with pick-up manipulator can be used with flow-through production, making factories and enterprises a good helper to reduce costs, save labor, and improve efficiency.
Automated machines can improve product quality and the overall image of an enterprise and reflect its comprehensive strength.
---
10KW High Frequency Welding Machine Electronic oscillator

The filament of the electronic oscillation tube in our company's high-frequency barrel adopts high-quality filaments imported from Austria.


Its main feature is stable performance, the machine can stably provide energy during the working process; secondly, the service life is longer, and the stable performance can ensure that the oscillation tube in the high-frequency barrel reduces damage due to other reasons, and the material used is more excellent. Moreover, the work efficiency is better, the stable performance and the excellent material can effectively conduct energy, making the machine work more efficiently.


The electronic oscillator in a high-frequency machine is like the CPU in a computer. An excellent core can often support the heavy load of a machine.
10KW High Frequency Welding Machine PLC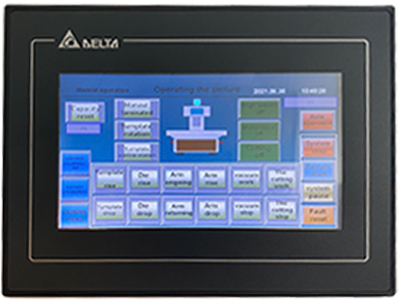 The Automatic High Frequency Welding Machine PLC is equipped to adjust the temperature and heating time of the machine more clearly and quickly, which is very convenient and quick. Moreover, when the machine fails, the PLC can also quickly indicate what failure has occurred, which is conducive to maintenance.

It can be said that after the PLC is installed, the machine can be used to work more comprehensively.
---
10KW High Frequency Welding Machine Parameter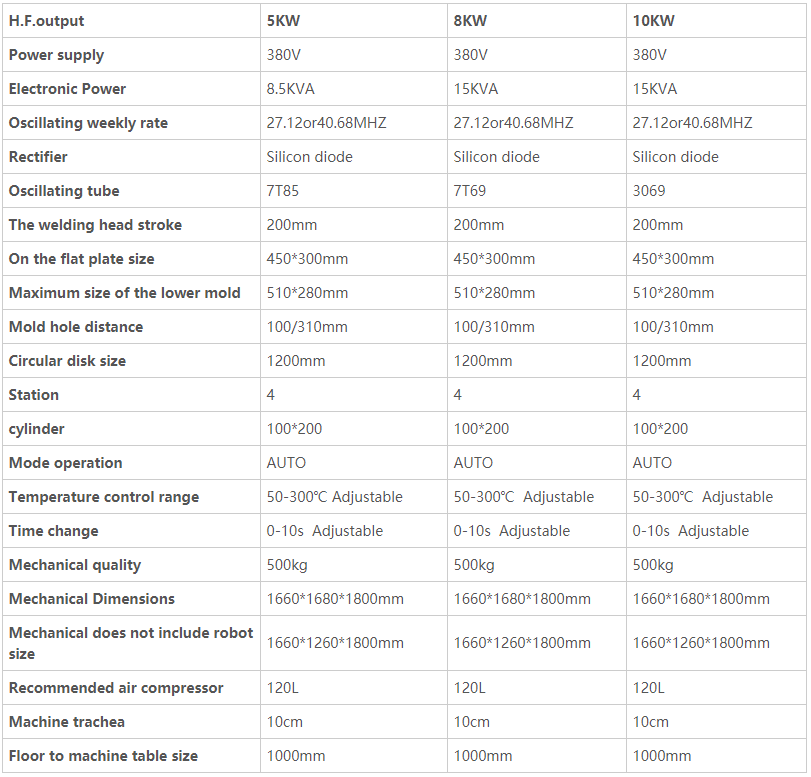 ---
10KW High Frequency Welding Machine Mould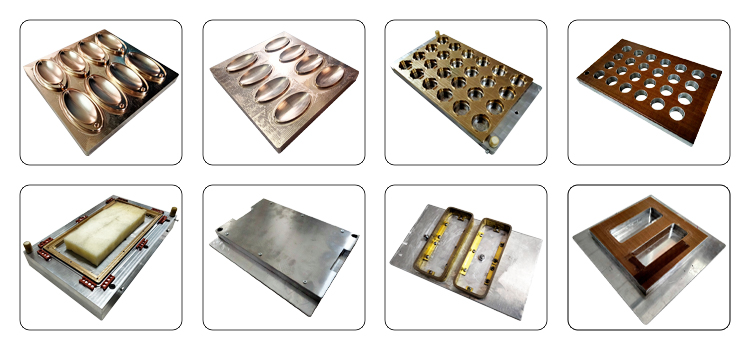 The Automatic High Frequency Welding Machine mold used by the machine will be customized according to the customer's product and the type of machine.
"Click here" to view more.
---



10KW High Frequency Welding Machine production sample
Applicable material:PVC,PU,TPU,PE,PET,PETG,APET, etc.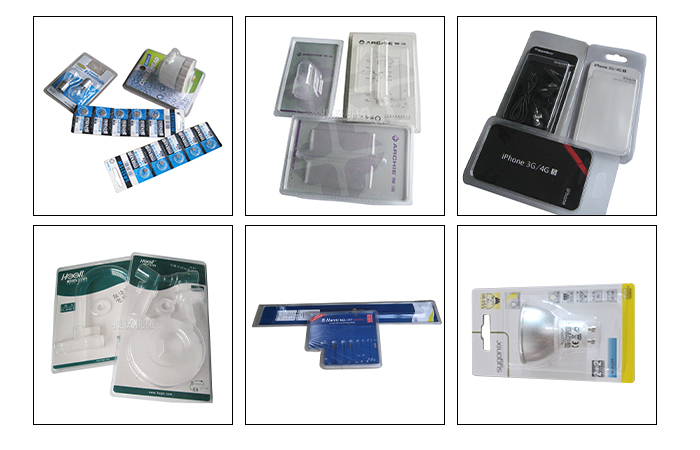 "Click here" to view more.
The machine will have different styles or powers according to the products produced. If you have any questions, please consult us. We will configure the machine according to your product.
---
About us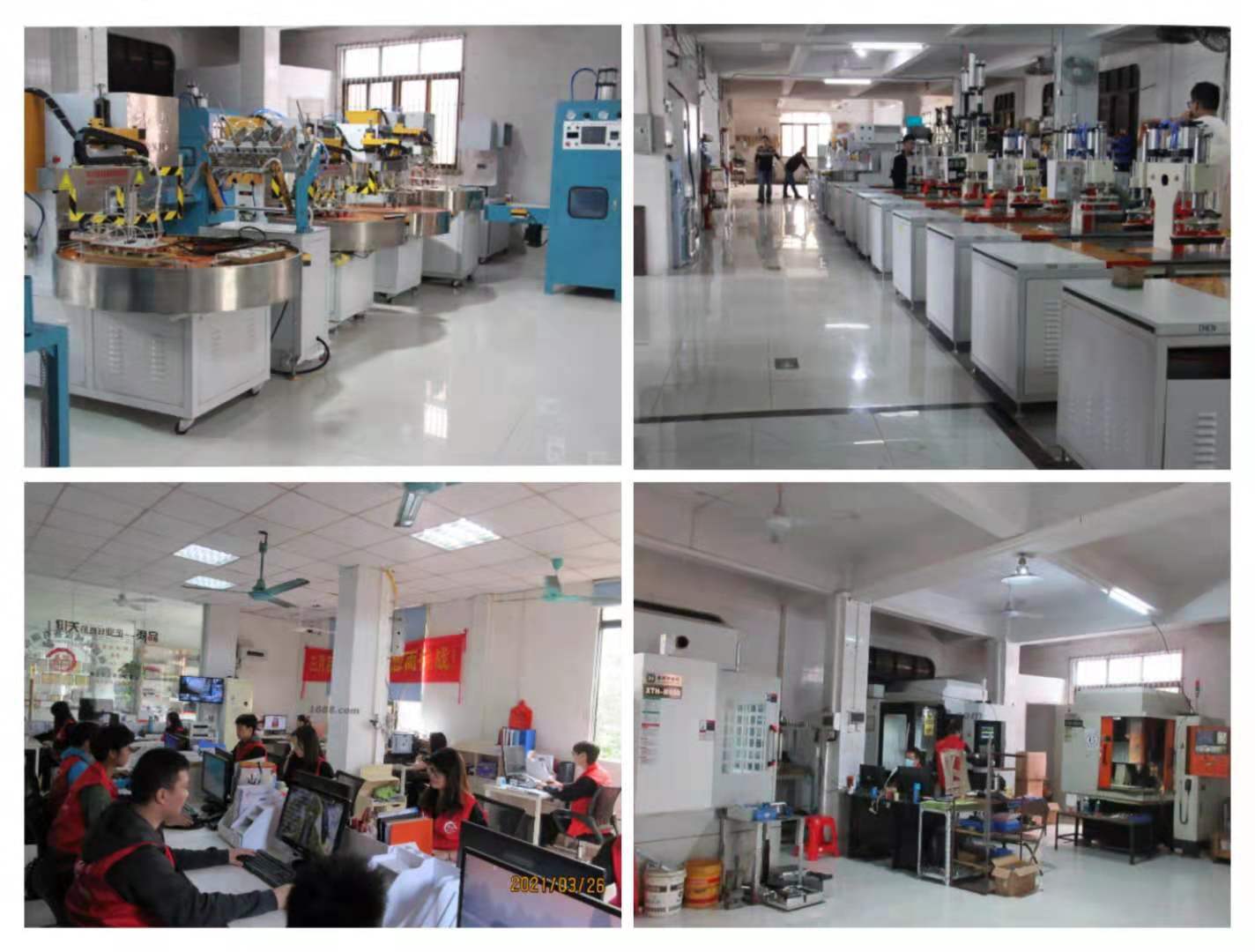 Zhenjia Machinery Co. ,Limited has specialized in 10KW high frequency machine and automatic equipment technology for 19 years,we are a mainly of Research and development,Producing,sales and after- sales manufacturers.
We have high -precision molds CNC processing machine and other equipment for customers to produce high frequency mold,ultrasonic

mold and blister bakelite molds superior services.

Our cooperation manufacturers have Hisense,Shenzhen DJI- Innovations,Foshan Electrical lighting Company and other well-known enterprise.
"Click here" to view more.
---
After-sales service
Our company will provide machine warranty and various after-sales services.
"Click here" for more details.
Contact details
Mobile/whatsapp number:+86 18688277195
E-mail:Jack@fszhenjia.com


10KW High Frequency Welding Machine Packaging
In order to ensure that the machine is not damaged during transportation, we will pack the machine safely. And how the machine will be transported to the customer's hand. "Click here" for details.
---
10KW High Frequency Welding Machine