high frequency hydraulic press machine is a kind of high frequency welding machine.This machine is widely applied to clothing embossed, pressure word, vamp embossing, insoles, embossed, embossing leather, leather trademark, bags embossing, bags, glasses box, sealed drainage bag, urine bag, sealing, pressure side bags sealing, the carpet and hot water bag screen welding, welding, PVC inflatable toys, raincoats, thermal water pants welding, artificial leather, creasing, embossed leather standard, stationery, basketball,Football embossing, hats, gloves embossed embossing, electric warming heat sealing, soft membrane smallpox welding, this machine according to the size of the product selection power, as we are doing is Thailand customer, clothing embossed, pressure applied to 8 kw high frequency hydraulic press, Vietnam customers do is vamp embossing, suitable for 8 kw high frequency hydraulic press, the machine operation is simple, high flexibility.Generally, our company recommends machine models according to the size of the products. Small products usually use small models, and large products use large models. The following is the actual picture of our factory's national machinery to be sent to Vietnam and Thailand: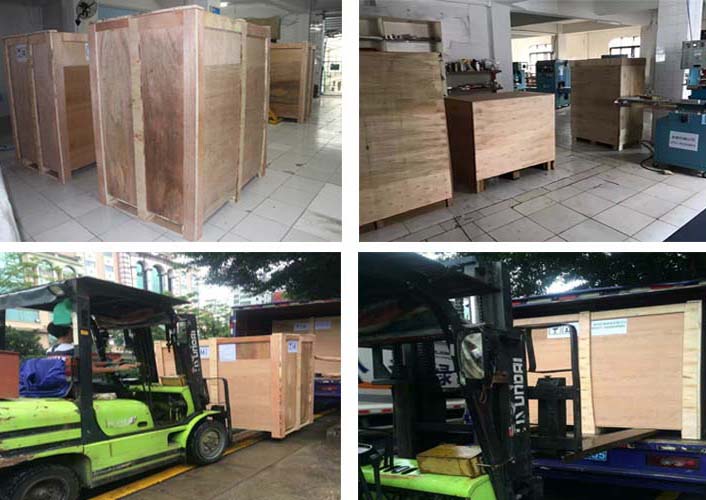 In the conversation with our company's staff, the Vietnamese customer said that the price of our machine is higher, and said:" I don't know how the quality is" which is also the concern of every customer. Our company has produced high frequency oil press for 18 years, and the configuration is using well-known brands at home and abroad.Use would be all right in 89, this also is we can did so for a long time in the high frequency sector, our machines have passed eu countries export quality certification, Vietnam customers see our certificate, in the heart of doubt, because doing export all know, only good quality machine have CE certificate of export quality,Vietnam industrial power and China three-phase electricity, our professional staff explained the high frequency hydraulic press to Vietnam, Thailand customer operation and matters needing attention of the customer in less than an hour to learn, this machine operation is very simple, Vietnam customers in the use of a month after the call our boss personally, very pleased with our machine, thanks to Vietnam customer support for our company,You give me a point of trust, I give you very satisfied, zhenjia machinery with quality.The following is a photo of our company's staff and the Vietnamese customer: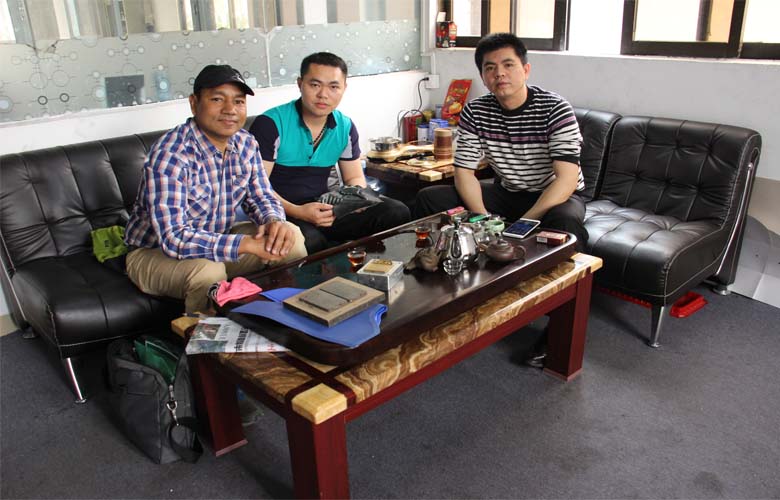 Reasons to choose Zhenjia:
1. Because our company is a professional production of high frequency hydraulic press manufacturers, cost-effective.
2.Our sincere service attitude and improve the after-sales system to solve customers' problems immediately.
3.One purchase, lifetime service.
4.All our machines have passed CE export quality certification.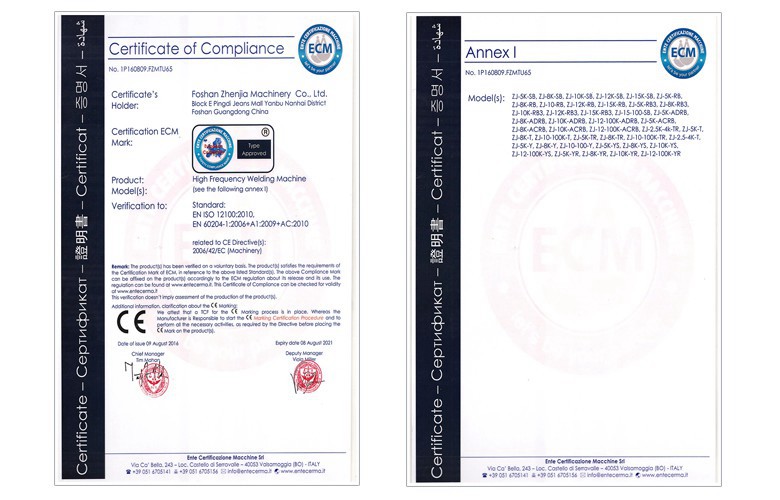 If you still want to know more about our company or what do not understand, please contact us, whenever we can answer all kinds of high frequency hydraulic press machine questions for you.